October, 11, 2018 – 15:57
https://www.tasnimnews.com/en/news/2018/10/11/1850350/asian-para-games-iran-men-s-sitting-volleyball-wins-gold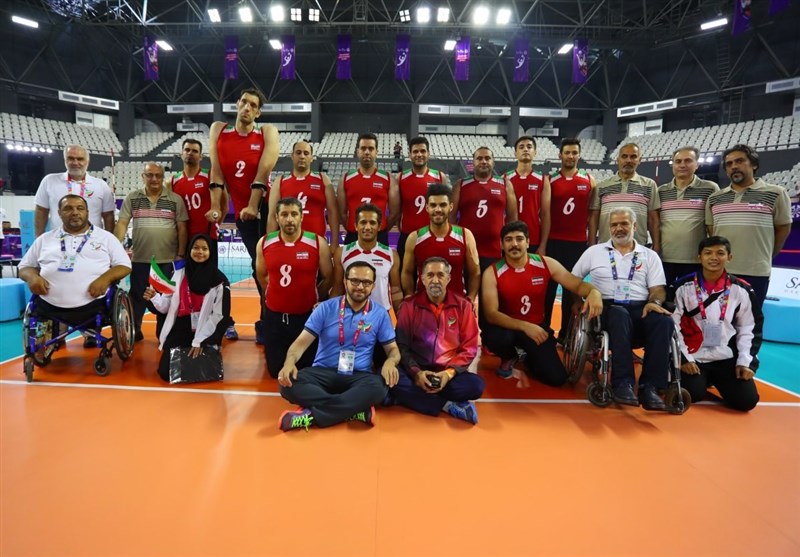 TEHRAN (Tasnim) – Iran's men's sitting volleyball team claimed a gold medal at the 2018 Asian Para Games on Thursday.
The Iranian team beat China 25-16, 25-14, 25-15 in the final match at the GBK Tennis Indoor.
Iran had already won the titles in the Asian Para Games previous editions in 2010 Guangzhou and 2014 Incheon.
Kazakhstan defeated Iraq 25-22, 25-22, 25-19 in the bronze medal match.
About 3,000 athletes with disabilities from a record 43 countries and territories are taking part in the games that opened in the Indonesian capital on Saturday.
The Asian Para Games will run through October 13.