Jul 23, 2018, 11:16 AM
https://en.mehrnews.com/news/135978/FM-spox-offers-congratulations-on-wining-world-Asian-titles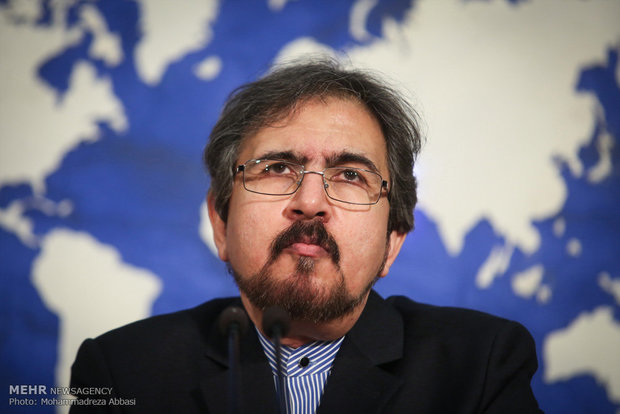 TEHRAN, Jul. 23 (MNA) – Iranian Foreign Ministry spokesman Bahram Ghasemi has issued separate messages congratulating Iranians on wining world sitting volleyball title as well as Asian junior freestyle wrestling championship.
Iran men's national sitting volleyball team beat Bosnia & Herzegovina in the final of the 2018 World ParaVolley Sitting Volleyball Championships to win the title for seventh time.
Separately, Iran's freestyle team clinched the title of Asian Junior Championship in India with five gold and four bronze medals yesterday.
In his messages, Bahram Ghasemi congratulated wining the different titles on heroic Iranian nation, all the members of the teams, their coaches and the country's sports community, wishing them all more successes and achievements.
KI/4354270