https://www.tasnimnews.com/en/news/2018/04/21/1705340/iran-defeats-bosnia-at-world-super-6-sitting-volleyball
Iran Defeats Bosnia at World Super 6 Sitting Volleyball
TEHRAN (Tasnim) – The Iranian national sitting volleyball team defeated Bosnia and Herzegovina 3-2 (22-25, 25-17, 25-19, 22-25, 15-12) at the Sadra Sport Complex in the northwestern Iranian city of Tabriz on Friday.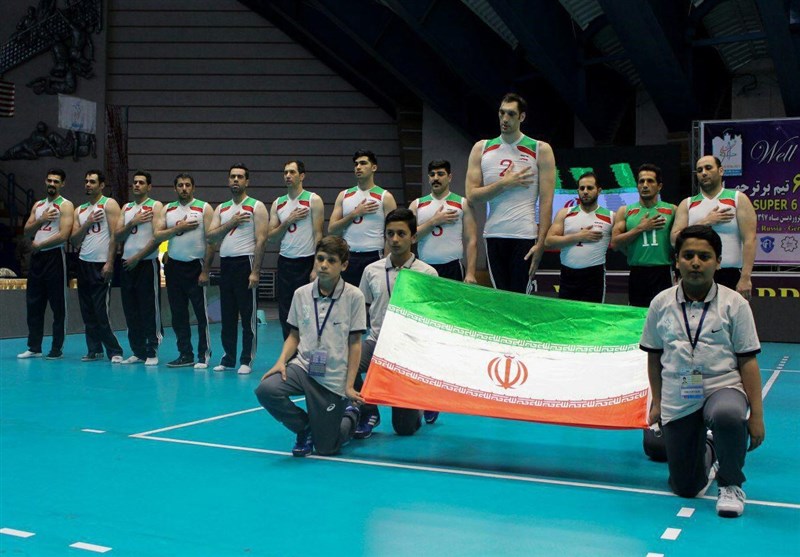 Iran had defeated the Bosnian team two years ago in the 2016 Paralympic Games final at Rio de Janeiro.
Both teams had earned 3-0 victories in their opening matches – with Iran beating Russia and Bosnia and Herzegovina defeating the United States.
Russia beat Germany 3-0 in the second of the day's matches.
The opening match of the day saw Ukraine beat the United States – ranked one place below them in the world lists at six – 3-0.
Six of the world's best male sitting volleyball national teams participate at the Super 6 from April 19 to 24.
This is the second edition of the international competition, which only included women's teams last year and saw Russia taking gold in Hangzhou, China.
The event features reigning world champion Bosnia and Herzegovina, Paralympic gold medalist Iran, world No.6 Germany, No.9 Russia, No.5 Ukraine and No.8 USA.
The teams play in a round-robin format, with all six teams facing each other once and the overall best two qualifying for the final on 24 April. The third and fourth will play for the bronze.