http://www.tehrantimes.com/news/422707/Bosnia-seek-revenge-on-Iran-at-World-Super-6-Sadegh-Bigdeli
Bosnia seek revenge on Iran at World Super 6: Sadegh Bigdeli
April 16, 2018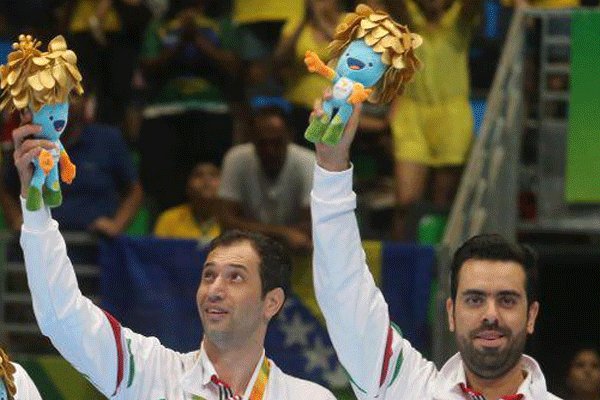 TEHRAN – Iran national sitting volleyball player Sadegh Bigdeli says that Bosnia & Herzegovina sitting volleyball team will come to Tabriz for taking revenge on Iran in the 2018 World Super 6.
The 2018 World Super 6 will be held in Tabriz, Iran from April 19 to 24.
The competition will bring Iran, Bosnia & Herzegovina, Russia, Ukraine, Germany and the U.S. together.
"We are determined to win the title in our home but we have a difficult task ahead since Bosnia are seeking revenge on Iran. Team Melli defeated Bosnia in the 2016 Paralympic Games twice and we know that they want to beat us," Bigdeli said in an interview with Paralympic.ir.
"The 2018 World Super 6 is a preparatory competition for the 2018 Sitting Volleyball World Championships. We are preparing for the prestigious competitions which will be held in the Netherlands in July," the wing spiker added.
"Russia also are a favorite to win the title. They've progressed in the recent years and defeated Bosnia in the European championship final. I think the 2018 World Super 6 will be a real test for the world championships," Bigdeli concluded.